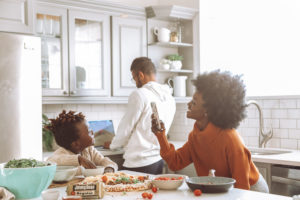 Air conditioning is necessary to keep your home comfortable, especially with the rising temperatures in the country. The best AC system also helps remove any pollutants and allergens in the indoor air and protect your family. With so many AC systems on the market, finding the best is an overwhelming task. The most common of these systems are ductless (mini-split) AC and window air conditioners.
Which is the best? How do you determine which system suits your home? This post explores ductless AC vs. window AC to help you make the best choice.
Ductless AC vs Window AC: How Do They Work?
Ductless air conditioning systems are a permanent solution for your home's air conditioning needs. The system has units in every room linked to an outdoor compressor. Each unit has an evaporator coil cooled with refrigerant, which traps heat from the air and transfers it to the outdoor compressor. There's no extensive duct-work like with a central AC system.
A window AC also uses refrigeration properties for the cooling process. The system has a thermostat, a fan/blower, refrigerant, a compressor, an evaporator coil, and a condenser coil. Unlike the ductless system, this is a single unit with ductwork connecting the indoor unit to an outdoor unit placed on a window.
Pros and Cons of a Ductless Air Conditioner
Here are the benefits of a mini-split AC:
Silent operations

Installation flexibility as you have multiple options for placement

Remarkable energy efficiency and cost-savings

Higher level of functionality and customization for individual rooms

Sleek design for improved aesthetics

More secure than window ACs
Some drawbacks of ductless air conditioners include:
Higher initial purchase costs

You need a certified HVAC professional for installation

You need a drain for the condensate water
Pros and Cons of Window AC Systems
Here are the advantages of a window AC:
Low initial cost of purchase

Easier installation than ductless AC system
Some disadvantages of the window air conditioner include:
Noisy operations

They make your home insecure because of their placement on windows

Blocking natural sunlight through the window

They affect the aesthetics of your home
Choosing between Ductless and Window AC System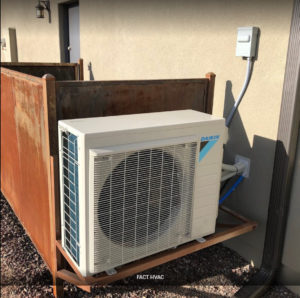 When you have to choose between a mini-split AC system and a window AC system, consider:
Pricing: Ductless ACs cost more, but they save you more money in the long run with higher efficiency rates.
Functionality: The ductless AC offers more air conditioning customization features for individual rooms.
Space requirement: Window ACs are one large unit and require more space than ductless ACs.
Energy efficiency: You'll find more 5 star rated split ACs on the market than window air conditioners. They consume less power because of the added functionality.
Noise: The window AC is noisy, especially during the dehumidification cycle and can make your home uncomfortable.
Cooling capacity: Ductless air conditioners work best for larger indoor spaces, while window ACs circulate air best in smaller rooms.
Maintenance: The window AC is one unit and thus easier to maintain compared to a ductless AC system with split units.
Final Thoughts
The final decision between a ductless AC vs. window AC boils down to your unique cooling needs, your budget, type of house, location and other factors. With these tips, you can now make a more informed decision on the air conditioners. If you are interested in a ductless mini-split system, you contact us for more information.