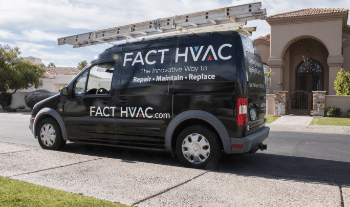 Repair
Our techs are rewarded on quality of repair, and satisfaction of the customer. Not Sales. Schedule your appointment to see the difference.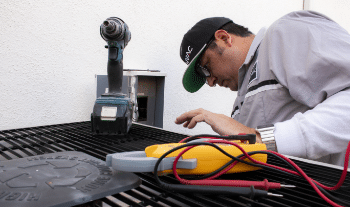 Maintain
Performing Seasonal Maintenance in the Spring and Fall is key to maximizing the life of your HVAC unit. Schedule your $60 maintenance today.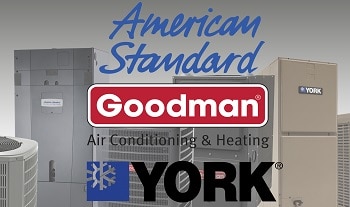 Replace
We make shopping online for a new, quality HVAC system for your home easy. Purchase and schedule your install today.
About FACT HVAC
FACT HVAC was founded on the tenants of Transparency, Fair Pricing and Customer First Service. With more than 40 years of combined experience in the industry, we came to the realization that it was time for a change. The world of HVAC service in Arizona needed to innovate and that is what we have set out to do.
About Us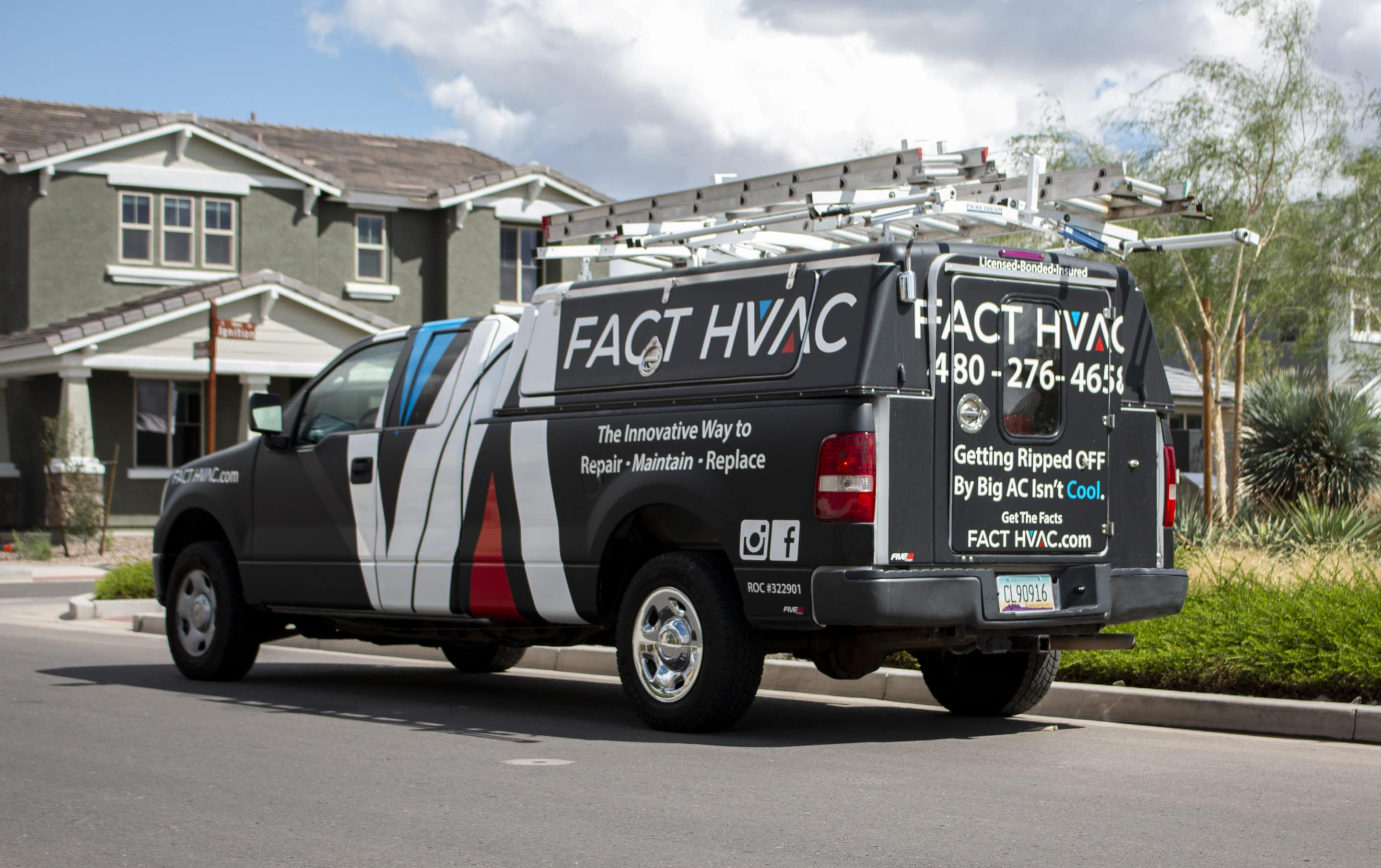 The Real Maintenance Plan
The ONLY maintenance plan that is backed by a Zero Repair Cost Guarantee!
Priority Scheduling
No Charge For Repairs
Free Detailed FACT CHECK
(2) Annual Proactive Services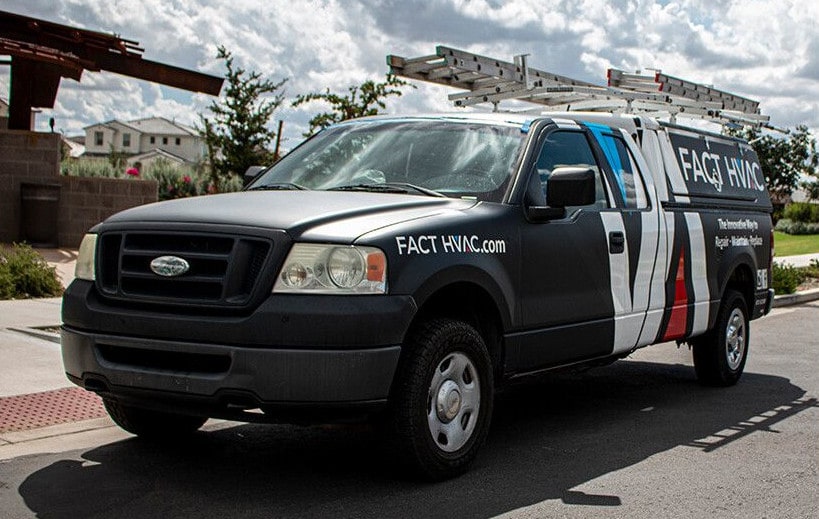 Providing HVAC service in Phoenix Metropolitan Area
Phoenix
Fountain Hills
Scottsdale
Mesa
Tempe
Chandler
Gilbert
Ahwatukee
Debra Rivera

"Great experience! Fast, timely, professional and affordable. I would recommend Mario and FACT HVAC for any service. Mario was polite and pleasant to work with.".

Brenda Brasch

Installed new mini split. Great install crew! Unit works very well. I recommend the company and a mini split system.

Jody Pratt

I was scheduled ASAP which is great since the AC is essential in AZ. Josh showed up early and did a thorough job. My warranty company assigned Fact HVAC to my service request but I'd call them for service if needed. Great job.

Michael-Martin Moreno

Jay and the guys from Fact HVAC was awesome. Came out to give us an estimate for a home inspection we had done. But not only did he do that, he also found additional items that needed to be corrected. Stellar service!

Jack Haworth

This was a great service experience! Mike, my technician arrived on time as scheduled, Diamond did a great job handling the scheduling, Mike was fast and very thorough. Showed me pictures of what he had done and had it running in a little over an hour. Outstanding!

John Gubser

Tim was professional, prompt, diagnosed the problem quickly, and kept everything clean. He did a great job and I appreciate his work and everyone I spoke with at FACT over the phone.

Melody

Tim is a true professional, he is very knowledgeable and efficient. He had my unit running like new very quickly. He is also extremely tolerant of obnoxious dogs and the kind of guy you don't mind having in your house.

Jared Laabs

Just had a new unit installed on my roof. Every step of dealing with FACT HVAC was great. All staff were helpful, knowledgeable and friendly. The crew had the whole job done under 3 hours. 11/10 would recommend.

Michael Raphael

Tim, our serviceman, was prompt, professional and personable in performing his service call.
He readily addressed our questions and concerns, providing detailed information as requested. We were very satisfied in general and will retain Fact HVAC for annual inspections.
L & M Raphael

Chad Wolver

We couldn't be more happy with our decision to use FACT HVAC. Andrew and his technicians were timely, communicative, and demonstrated the highest integrity. I highly recommend you use them! We had a terrific experience and they exceeded our expectations.

Gary Klein

Great customer service! Cesilee and Jess were great. Thanks for all your hard work. I'm sure the long hours on these hot summer days can be tough. Thanks again for a job well done.

Chase Acosta

We called at 1:30PM and was able to get a same day appointment. Our tech, Mario, was onsite within 90 minutes and quickly resolved our issue! Very friendly and knowledgeable.

Tyler Wilkins

Our technician was ahead of schedule and came early. He was quickly able to diagnose the problem and get it resolved. Now we're back to a cool home, much more comfortable. Thank you!

Thomas MacDonald

"Customer service from beginning to end! Polite techs and left it cleaner than they found it. Explained everything along the way including a recycler picking up the old equipment.".

Mars V

Showed up within the scheduled timeframe. Very personable and completed the work quickly. The office was also very helpful and friendly.

j Smith

Wow! The level of communication was unlike any other I've encountered from a service: fantastic! They got us back to cold A/C as soon as possible and I would call them again if our other unit runs into trouble too. Thank you!

Greg Peterson

JB did a great job. He was on time, very professional and quickly resolved the issue. The entire process was outstanding. Quick response and great communication. Thank you!

Jim Albany

The technician showed up on time & professional in the work performed. He explained what was being done and answered all our questions. Thanks for restoring our air conditioning!

Eduardo Venegas

"This is our second home where Terry & his crew has installed a split A/C unit for our garages. We trust him to give us a quality job with reliability & efficacy. And so far we have not been disappointed.".

Tyler Snyder

Positive: Punctuality, Quality, Responsiveness, Value