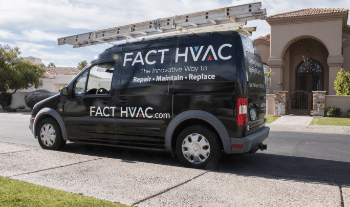 Repair
Our techs are rewarded on quality of repair, and satisfaction of the customer. Not Sales. Schedule your appointment to see the difference.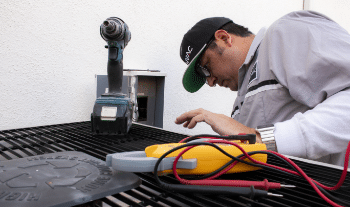 Maintain
Preventative maintenance in the Spring and Fall is key to maximizing the life of your HVAC unit. Schedule your $79(per system) FACT Check today.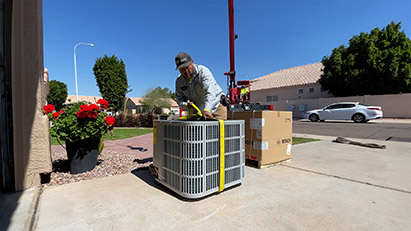 Replace
We make shopping online for a new, quality HVAC system for your home easy. Purchase and schedule your install today.
About FACT HVAC
FACT HVAC was founded on the tenants of Transparency, Fair Pricing and Customer First Service. With more than 40 years of combined experience in the industry, we came to the realization that it was time for a change. The world of HVAC service in Arizona needed to innovate and that is what we have set out to do.
About Us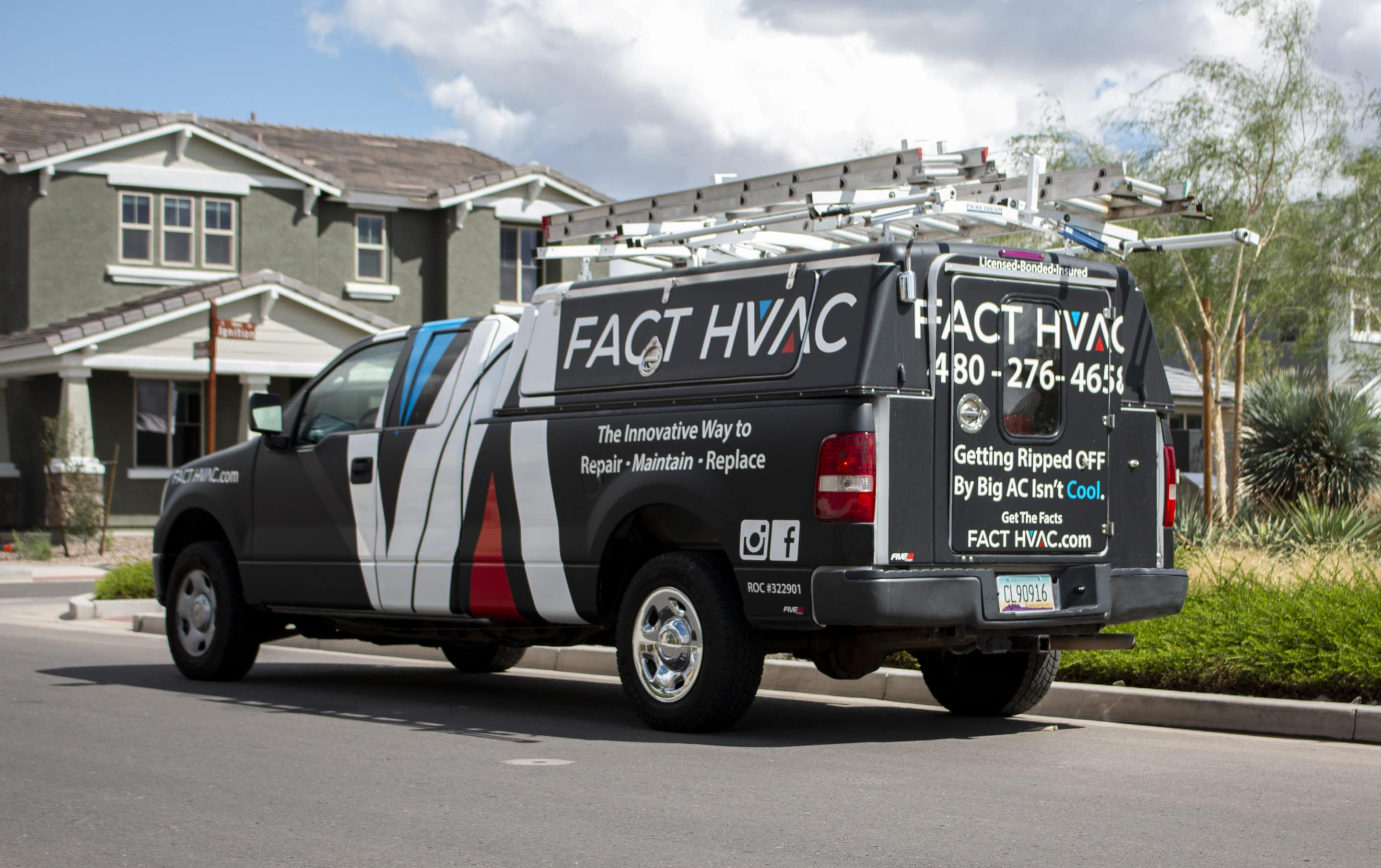 Providing HVAC service in Phoenix Metropolitan Area
Victoria Baisa

Very responsive and prompt!

Crystal Case

The employee was very respectful and quick. Took the time to fully explain what was going on. They were very friendly and professional.

MommaGoneCrazy

Our service tech Jarrod was prompt, efficient and professional. He informed us of the problem and what he did to correct it. We are pleased with the service.

Tim Faiman (Taz)

Kyle was very professional and courteous. Took the extra effort, first in locating the unit on the roof, (condominium building),identifying and correcting the problem, trouble shooting cause and reporting to us what he found.

April Weston

JR was very personable and friendly. He seemed very knowledgeable and explained everything clearly.

Doug Hoyt

Very professional and polite. Arrived early. Explained clearly what the problem was and what was done to fix it. COVID protocol compliant. We would recommend FACT to everyone we know

Shauna Epperson

Had a wonderful experience with the crew at Fact HVAC, from our initial call to the follow up documents about our service appointment. At no point we're we told that we needed to buy something unnecessary. Genuine and honest company!

j Smith

Wow! The level of communication was unlike any other I've encountered from a service: fantastic! They got us back to cold A/C as soon as possible and I would call them again if our other unit runs into trouble too. Thank you!

Heather Boren

Great to work with. Very professional. Highly recommend. We have used them for several years and will continue using them for booth preventative maintenance and well as servicing and repairs

Debbie Mitchell

Technician was on time, knowledgeable, and communicated accurately. Today's service price was very reasonable. This company installed two units at my home in 2017 and they have performed perfectly since. Highly recommended.

Dave Doerrer

Richard, Bray, Carlos and Dave were great.

Heather Suess

What a pleasant company to work with! Fast, responsive, and a great value for competent services!

Peggy Hosey

Very professional and very knowledgeable

John Lay

The team that did the install were great at answering my questions and the unit and workmanship are top notch. I am in the process of getting them to install another unit in my home.

charles chugerman

Richard F and Carlos V were great! On time, professional, cleaned up, courteous and a pleasure to deal with!

Jason Torrence

Jonathan did a great job! He was super cool and honest. I will only be using FACT HVAC. I will also be asking for Jonathan because he was great.

Joshua Snyder

One of the best, most professional companies I have worked with. I have a bar in Scottsdale and these guys have helped a small business with the most fair and honest assessment. Very impressed and would recommend to anyone 🙌🏼

Paul Koss

Jarrod did a great job troubleshooting my AC unit. I would use this company again.

Kathy Wheeler

Everything was handled in a timely manner. The technician, Kyl, did a great job repairing the system. He double checked to make sure everything was working correctly, and answered any questions I had. Nice Job!