Founded in 2018, FACT HVAC was created to bring service and transparency back to the HVAC industry. With more than 40 years of combined experience, we saw the need for change in how this critical service operates, and how transparency and innovation needed to be the focal point for that change.
By dedicating ourselves to honesty, transparency, and service that puts the customer first, we are at the forefront of changing an industry that has operated the same archaic way for decades. We look forward to earning your trust as well as we continue to find new and modern ways to provide cooling and heating services to Arizona.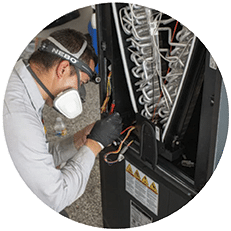 Repair
Our techicians are rewarded for the quality of repair, and satisfaction of the customer. Not Sales.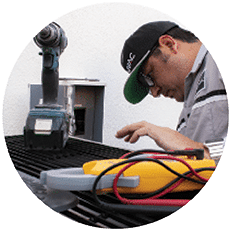 Maintain
Performing seasonal maintenance is key to maximizing the life of your HVAC unit
Fact HVAC was built on the tenants of transparency, fair-pricing, and customer-first service. We strive to empower our community and customers with the facts. We do this by providing easy access to information, proactive communication that's down-to-earth and approachable, and debunking myths of a tired, old industry.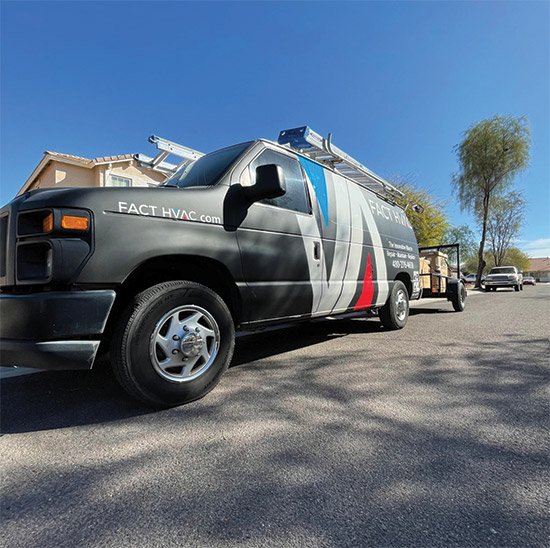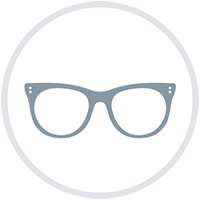 FACT-BASED
Solutions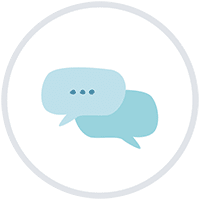 RESPONSIVE
Communication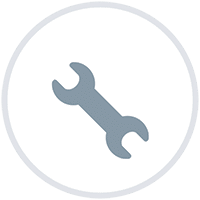 PROACTIVE
Repairs
By offering our customers the ability to schedule appointments online, receive text alerts, real-time technician tracking, and the continued development of a maintenance plan unlike anything available in the industry, we are able to provide HVAC service that can not be found anywhere else.
Don't take our word for it! Here are some of the things our customers have said about us…
Ryan and David were great and installed my ac unit quickly. Thank you so much

Michael Malkin

3 weeks ago

Ryan & David were amazing! They installed a brand new Goodman system on my home! They were on time and went above beyond to get my system installed! It was freezing outside and that didn't stop them! I would highly recommend FACT HVAC!!!

Trista Dugie

1 month ago

Great service. The techs that replaced the compressor on my unit through the rain were great. Will def recommend in future.

Erin Malone

1 month ago

Technician was professional and efficient

Julee Jensen

1 month ago

My fan was making a noise that didn't seem right, so I wanted to have it checked out. I was able to get same day service. The tech noticed some issues with my duct work, so I had him correct it. Great work. Thanks!

Bud Adams

1 month ago

My AC wasn't working and they showed up the same day. With part problems they bipass my AC so it would still work until they could get the part. Thanks for a great job.

Natasha Schroeder

1 month ago

I was so happy that I found your advertisement online , the service and prices were great. The service technicians were knowledgeable, friendly and honest, about repairing, not replacing my A/C,. I would recommend your company to everyone.

Marcia Duran

2 months ago

Jonathon was my technician, very courteous young man and very professional. He answered all my questions and explained everything in detail.

Jo-Ann Kwek

2 months ago

Great service, period. Jonathan and Kyle took the time needed to make sure my system came back to effeciency. Add to that the manners and professional courtesy they had in explaining what's being done.

George N.

2 months ago

Kyl was great! Very informative, clearly explained everything. Done in one hour!

Chris Keegan

2 months ago

Good job!

Zhanna Shpitalnik

2 months ago

"Jonathan was extremely good at letting me know what was going on with my system and what to expect.".

Tony Schippers

2 months ago

Jared was great! I was able to leave him at the house and take care of my things while he fixed the AC.

Alla Khelly

2 months ago

Very responsive and prompt!

Victoria Baisa

2 months ago

The employee was very respectful and quick. Took the time to fully explain what was going on. They were very friendly and professional.

Crystal Case

2 months ago

Our service tech Jarrod was prompt, efficient and professional. He informed us of the problem and what he did to correct it. We are pleased with the service.

MommaGoneCrazy

3 months ago

this company has very poor Quality service they work for Home warranty and have no clue about the work. do not use FACT HVAC company for AC.

Rajesh Patel

3 months ago

Did great job

Joann Tenney

3 months ago

Kyle was very professional and courteous. Took the extra effort, first in locating the unit on the roof, (condominium building),identifying and correcting the problem, trouble shooting cause and reporting to us what he found.

Tim Faiman (Taz)

3 months ago

JR was very personable and friendly. He seemed very knowledgeable and explained everything clearly.

April Weston

3 months ago

Very professional and polite. Arrived early. Explained clearly what the problem was and what was done to fix it. COVID protocol compliant. We would recommend FACT to everyone we know

Doug Hoyt

3 months ago

Richard, Bray, Carlos and Dave were great.

Dave Doerrer

3 months ago

Great to work with. Very professional. Highly recommend. We have used them for several years and will continue using them for booth preventative maintenance and well as servicing and repairs

Heather Boren

3 months ago

Wow! The level of communication was unlike any other I've encountered from a service: fantastic! They got us back to cold A/C as soon as possible and I would call them again if our other unit runs into trouble too. Thank you!

j Smith

3 months ago

Nice experience

David Jackson

3 months ago

Had a wonderful experience with the crew at Fact HVAC, from our initial call to the follow up documents about our service appointment. At no point we're we told that we needed to buy something unnecessary. Genuine and honest company!

Shauna Epperson

3 months ago

The team that did the install were great at answering my questions and the unit and workmanship are top notch. I am in the process of getting them to install another unit in my home.

John Lay

3 months ago

Technician was on time, knowledgeable, and communicated accurately. Today's service price was very reasonable. This company installed two units at my home in 2017 and they have performed perfectly since. Highly recommended.

Debbie Mitchell

3 months ago

What a pleasant company to work with! Fast, responsive, and a great value for competent services!

Heather Suess

3 months ago

Very professional and very knowledgeable

Peggy Hosey

3 months ago

Jarrod did a great job troubleshooting my AC unit. I would use this company again.

Paul Koss

4 months ago

Richard F and Carlos V were great! On time, professional, cleaned up, courteous and a pleasure to deal with!

charles chugerman

4 months ago

Very disappointed! After working 4hours they left my home and didn't Verify the right function of the unit installed.

silviamcgowan

4 months ago

Everything was handled in a timely manner. The technician, Kyl, did a great job repairing the system. He double checked to make sure everything was working correctly, and answered any questions I had. Nice Job!

Kathy Wheeler

4 months ago

Good service.

Gabriel Montaner

4 months ago

Great Service

Chris Fox

4 months ago
We spend a lot of time deciding which HVAC brands to sell. We know it is important to offer our customers a selection of split and package equipment that will meet their unique needs. While there are many great manufacturing companies to choose from, we believe that American Standard and Goodman offer the perfect balance of price and quality. Both brands offer a wide variety of options and technology at different price points so you can choose the system that is best for you and your family. Most importantly, every system we sell from American Standard and Goodman comes with 10-year warranties on parts and labor, as well as 2 years of free maintenance.
With more than a century of providing home comfort, American Standard HVAC systems have a long history of reliability and customer satisfaction. They utilize the latest technology to keep you comfortable while maintaining energy efficiency. As a premium brand, American Standard provides top-quality HVAC equipment built to last through the harshest Arizona summers.
Goodman HVAC systems provide quality equipment at a competitive price. They offer a wide range of single and two-stage systems, lifetime warranty on select compressors, and they are Energy Star certified. You also have the option of purchasing a two-stage system with their patented Comfort Bridge Technology that allows you to have a smart system without the need for a smart thermostat. Goodman HVAC systems are built to last at an affordable price.
SHOPPING AS EASY AS 1-2-3!
Schedule your free in-home (or virtual) walk-through.
Review your proposal and send us any questions or concerns you may have.
Approve your proposal by sending your deposit (50%), and we'll schedule your installation date
We are dedicated to providing the best solutions for our customers, and that included financing solutions. With our financing partners, most of our clients can find a solution that is right for them. Prequalification can be done over the phone in minutes, with no hard inquiries appearing on their credit. Whether it is 0% interest up to 5 years, no payments/no interest up to 18 months, or even more difficult credit cases, we'll strive to offer a solution that works for you.*
*on approved credit, underwriting decisions made by third-party partners
Here's what to expect on the day of your installation. Our team will arrive in the morning (with proper PPE) and get to work; focusing on the removal of old equipment, and then working through the installation. Afterward, a Project Manager will perform a final walk-through for quality assurance. Upon completion of the final walk-through, the remaining balance will be due.
After your installation, a recycling partner will pick up and remove your old equipment as per EPA guidelines. Additionally, all warranty information will be submitted in approx. 3-5 business days.
For more information on our COVID-19 response, please visit our website.