Founded in 2018, FACT HVAC was created to bring service and transparency back to the HVAC industry. With more than 40 years of combined experience, we saw the need for change in how this critical service operates, and how transparency and innovation needed to be the focal point for that change.
By dedicating ourselves to honesty, transparency, and service that puts the customer first, we are at the forefront of changing an industry that has operated the same archaic way for decades. We look forward to earning your trust as well as we continue to find new and modern ways to provide cooling and heating services to Arizona.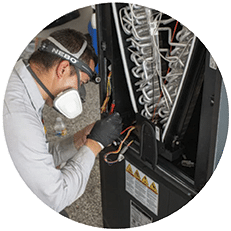 Repair
Our techicians are rewarded for the quality of repair, and satisfaction of the customer. Not Sales.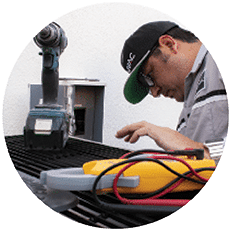 Maintain
Performing seasonal maintenance is key to maximizing the life of your HVAC unit
Fact HVAC was built on the tenants of transparency, fair-pricing, and customer-first service. We strive to empower our community and customers with the facts. We do this by providing easy access to information, proactive communication that's down-to-earth and approachable, and debunking myths of a tired, old industry.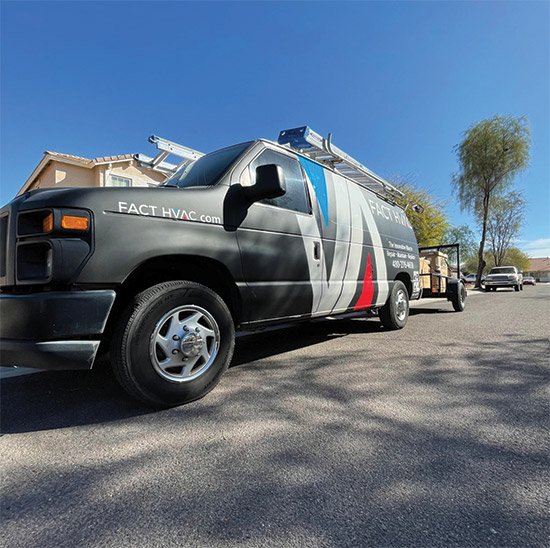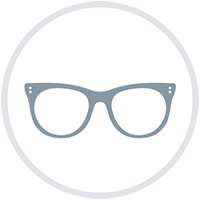 FACT-BASED
Solutions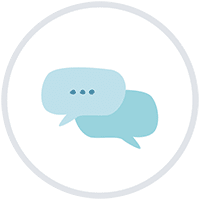 RESPONSIVE
Communication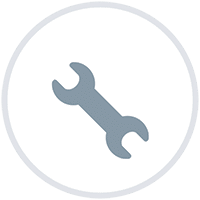 PROACTIVE
Repairs
By offering our customers the ability to schedule appointments online, receive text alerts, real-time technician tracking, and the continued development of a maintenance plan unlike anything available in the industry, we are able to provide HVAC service that can not be found anywhere else.
Don't take our word for it! Here are some of the things our customers have said about us…
One of the best, most professional companies I have worked with. I have a bar in Scottsdale and these guys have helped a small business with the most fair and honest assessment. Very impressed and would recommend to anyone 🙌🏼

Joshua Snyder

2 weeks ago

Jonathan did a good job very personable & professional. We appreciated his detailed information as to what he did & the current condition of our units. We will be happy with his job.

Jill Ehle

1 month ago

What a wonderful company! The day our problem was identified (no working AC in AZ which is no fun), we had a response and are on our way to repair. Great customer service and knowledge. Thank you!

Dana Flannery

2 months ago

Overall, a great experience! Very honest company and all techs a very professional. I had Jarrod and he was outstanding.

David Steele

2 months ago

You're welcome, I moved here coming I up on 3 years, I have used you guys each year since moving here and plan to stay a customer. You all make it easy, to schedule and maintain my system each year

Michael Gudde

3 months ago

From start to finish the Technicians Edgar and Richard We're excellent at their job they explained everything before doing it. I highly recommend Fact HVAC for all your air conditioning and heating problems. Thank You for your wonderful work!

Tina Fleming

3 months ago

I had a great experience with fact HVAC. They came out and payed attention to everything not just the repair that was the problem. they gave me advise in what to do for preventative maintenance but did not get pushy with sales.

Cj Barnett

3 months ago

Very professional approach to their trade and business. Took the time to explore the problem and explain everything they discovered. Highly recommend this business

Phil Maynard

5 months ago

Tim (our technician) was knowledgeable, kind, and respectful. Really felt like we were in the best hands.

Christopher Sanchez

6 months ago

Excellent value for the money.
No up selling, Honest. I'm a mechanic by trade and they checked all the boxes.They do quality work at a fair price. Knowledgeable without exorbitant or hidden fees.
They are my go to company.

Michael Hamilton

8 months ago

Jario did a HVAC clean & I am so happy with his work. He was thorough & so nice & professional. I will definitely use Fact again in the future

Kathleen Ritenour

8 months ago

JOE WAS GREAT.. THE PEOPLE THAT WORK FOR A COMPANY CAN REALLY MAKE UP FOR ANY DEFICIENCY THAT A COMPANY MAY HAVE. JOE WAS KNOWLEDGEABLE, KIND AND EFFICIENT

THANKS

AZ Bounce Houses

9 months ago

"I appreciate Mario explaining the condition of each unit and future service recommendations. He is very polite, knowledgeable and respectful of the tenants. Thank you. 5 Stars ⭐️ ⭐️ ⭐️ ⭐️ ⭐️".

Douglas Mize

1 year ago

Our technician was very friendly and efficient in evaluating our AC and doing the needed repair. I was also impressed that they could schedule us within a week (for a non-emergent issue). We will definitely use FACT again and recommend to our neighbors!

Jenna Roller

1 year ago

Wonderful company. Wouldn't consider anyone else. No need to worry, they are all honest and do the best work. On time and professional in every way.

nancy pope

1 year ago

Mario was right on time and did a great job getting my units ready for winter. I had a few concerns and he was able to address each one. I feel confident firing up my units and being cozy this winter. Thanks, Mario!

pamela jose

1 year ago

"Great experience! Fast, timely, professional and affordable. I would recommend Mario and FACT HVAC for any service. Mario was polite and pleasant to work with.".

Debra Rivera

1 year ago

Installed new mini split. Great install crew! Unit works very well. I recommend the company and a mini split system.

Brenda Brasch

1 year ago

I was scheduled ASAP which is great since the AC is essential in AZ. Josh showed up early and did a thorough job. My warranty company assigned Fact HVAC to my service request but I'd call them for service if needed. Great job.

Jody Pratt

1 year ago

Jay and the guys from Fact HVAC was awesome. Came out to give us an estimate for a home inspection we had done. But not only did he do that, he also found additional items that needed to be corrected. Stellar service!

Michael-Martin Moreno

1 year ago

This was a great service experience! Mike, my technician arrived on time as scheduled, Diamond did a great job handling the scheduling, Mike was fast and very thorough. Showed me pictures of what he had done and had it running in a little over an hour. Outstanding!

Jack Haworth

1 year ago

Tim was professional, prompt, diagnosed the problem quickly, and kept everything clean. He did a great job and I appreciate his work and everyone I spoke with at FACT over the phone.

John Gubser

1 year ago

Tim is a true professional, he is very knowledgeable and efficient. He had my unit running like new very quickly. He is also extremely tolerant of obnoxious dogs and the kind of guy you don't mind having in your house.

Melody

1 year ago

Just had a new unit installed on my roof. Every step of dealing with FACT HVAC was great. All staff were helpful, knowledgeable and friendly. The crew had the whole job done under 3 hours. 11/10 would recommend.

Jared Laabs

1 year ago

Tim, our serviceman, was prompt, professional and personable in performing his service call.
He readily addressed our questions and concerns, providing detailed information as requested. We were very satisfied in general and will retain Fact HVAC for annual inspections.
L & M Raphael

Michael Raphael

1 year ago

We couldn't be more happy with our decision to use FACT HVAC. Andrew and his technicians were timely, communicative, and demonstrated the highest integrity. I highly recommend you use them! We had a terrific experience and they exceeded our expectations.

Chad Wolver

1 year ago

Great customer service! Cesilee and Jess were great. Thanks for all your hard work. I'm sure the long hours on these hot summer days can be tough. Thanks again for a job well done.

Gary Klein

2 years ago

We called at 1:30PM and was able to get a same day appointment. Our tech, Mario, was onsite within 90 minutes and quickly resolved our issue! Very friendly and knowledgeable.

Chase Acosta

2 years ago

Our technician was ahead of schedule and came early. He was quickly able to diagnose the problem and get it resolved. Now we're back to a cool home, much more comfortable. Thank you!

Tyler Wilkins

2 years ago

"Customer service from beginning to end! Polite techs and left it cleaner than they found it. Explained everything along the way including a recycler picking up the old equipment.".

Thomas MacDonald

2 years ago

Showed up within the scheduled timeframe. Very personable and completed the work quickly. The office was also very helpful and friendly.

Mars V

2 years ago

Wow! The level of communication was unlike any other I've encountered from a service: fantastic! They got us back to cold A/C as soon as possible and I would call them again if our other unit runs into trouble too. Thank you!

j Smith

2 years ago

JB did a great job. He was on time, very professional and quickly resolved the issue. The entire process was outstanding. Quick response and great communication. Thank you!

Greg Peterson

2 years ago

The technician showed up on time & professional in the work performed. He explained what was being done and answered all our questions. Thanks for restoring our air conditioning!

Jim Albany

2 years ago

"This is our second home where Terry & his crew has installed a split A/C unit for our garages. We trust him to give us a quality job with reliability & efficacy. And so far we have not been disappointed.".

Eduardo Venegas

2 years ago

Positive: Punctuality, Quality, Responsiveness, Value

Tyler Snyder

2 years ago
We spend a lot of time deciding which HVAC brands to sell. We know it is important to offer our customers a selection of split and package equipment that will meet their unique needs. While there are many great manufacturing companies to choose from, we believe that American Standard and Goodman offer the perfect balance of price and quality. Both brands offer a wide variety of options and technology at different price points so you can choose the system that is best for you and your family. Most importantly, every system we sell from American Standard and Goodman comes with 10-year warranties on parts and labor, as well as 2 years of free maintenance.
With more than a century of providing home comfort, American Standard HVAC systems have a long history of reliability and customer satisfaction. They utilize the latest technology to keep you comfortable while maintaining energy efficiency. As a premium brand, American Standard provides top-quality HVAC equipment built to last through the harshest Arizona summers.
Goodman HVAC systems provide quality equipment at a competitive price. They offer a wide range of single and two-stage systems, lifetime warranty on select compressors, and they are Energy Star certified. You also have the option of purchasing a two-stage system with their patented Comfort Bridge Technology that allows you to have a smart system without the need for a smart thermostat. Goodman HVAC systems are built to last at an affordable price.
SHOPPING AS EASY AS 1-2-3!
Schedule your free in-home (or virtual) walk-through.
Review your proposal and send us any questions or concerns you may have.
Approve your proposal by sending your deposit (50%), and we'll schedule your installation date
We are dedicated to providing the best solutions for our customers, and that included financing solutions. With our financing partners, most of our clients can find a solution that is right for them. Prequalification can be done over the phone in minutes, with no hard inquiries appearing on their credit. Whether it is 0% interest up to 5 years, no payments/no interest up to 18 months, or even more difficult credit cases, we'll strive to offer a solution that works for you.*
*on approved credit, underwriting decisions made by third-party partners
Here's what to expect on the day of your installation. Our team will arrive in the morning (with proper PPE) and get to work; focusing on the removal of old equipment, and then working through the installation. Afterward, a Project Manager will perform a final walk-through for quality assurance. Upon completion of the final walk-through, the remaining balance will be due.
After your installation, a recycling partner will pick up and remove your old equipment as per EPA guidelines. Additionally, all warranty information will be submitted in approx. 3-5 business days.
For more information on our COVID-19 response, please visit our website.