A heating, ventilation, and air conditioning (HVAC) system is essential for a comfortable and safe home. Research now shows indoor air is more polluted than outdoor air, making it necessary to have a functional HVAC unit running to protect your family.
An old HVAC system can break down regularly and can also push your electricity bill up. A replacement becomes a more practical option. The U.S. Department of Energy recommends HVAC replacement every 10 to 15 years.
HVAC replacement is a major home improvement project. Like with any home upgrade, the new heating and AC installation requires a good plan. To help you avoid rushed decisions, this post takes you through the main steps involved in the project.
Get a Professional HVAC Contractor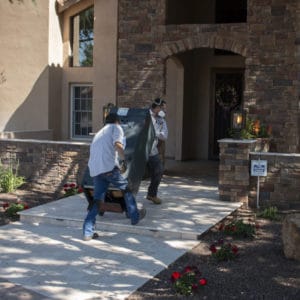 Don't try a DIY HVAC replacement for your safety and to protect your home from accidents. To find a good HVAC professional, look for:
Experience and expertise in HVAC installations/maintenance

Look for licensing to confirm the contractor has prerequisite training, certification and work experience

Wide range of HVAC solutions

Warranty/ service guarantee

Read reviews and testimonials to confirm their reputation

Confirm the pricing structure

Level of customer service
This is the first step in the replacement of your heating and AC system. You expect to create a shortlist of reputable contractors in your city, call them and interview each. Get several quotes from the contractors and narrow down on the best.
Choosing the HVAC System
Once you have a reliable HVAC contractor for the job, start shopping for a HVAC unit. The major considerations when you look for a new heating and AC unit include:
The BTU (tonnage) size to suit your home's needs

Energy efficiency to save on electricity consumption (look for (SEER) Seasonal Energy Efficiency) Ratio, (HSPF) Heating Season Performance Factor, and ENERGY STAR ratings

Innovative technology such as the smart thermostat and remote controls

>Go for a low maintenance unit

Choose the right HVAC type (split systems, hybrid systems, packaged heating, and air systems, or duct-free systems)
Your contractor's expertise comes in handy to find the right unit for your home.
Cost Estimation
Different factors affect HVAC installation, including your location, climatic conditions, state of the ductwork, age, size and type of your house, the new HVAC unit system, insulation, and cleanup costs. You can work with the contractor to create a budget for the project.
Here at FACT HVAC we have put a wide selection of our AC systems online with pricing that includes taxes, complete installation, and warranties.
Home Preparations
You expect some disruptions in your home for the HVAC replacement project, and your contractor will advise on the time and space required. Get your home ready by removing furniture or covering them to avoid damage or dust.
The Installation Project
The contractor comes with a team of technicians to assess the old system and start a systematic removal. You can sell the old materials to recyclers for proper disposal. The extensive job involves the removal of old HVAC components and replacement with new ones. Expect a lot of noise and movement by the crew inside your home.
Completion and Inspection
After completion of the project, your contractor tests everything, and you can request for a written report of the assessment. The best contractors also provide warranty/service plans for the job.
Final Thoughts
Are you thinking of your HVAC system replacement? Don't rush through the process. Plan and identify the right contractor who takes you through the project.
Planning to buy a new HVAC system? We offer a FREE home walk-through with a knowledgeable Project Manager to make sure you purchase the right system for your home and budget. Schedule a free walk-through today.